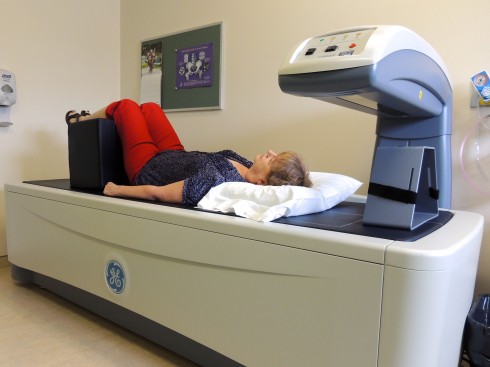 A bone mineral density (BMD) test measures how much calcium and other types of minerals are in an area of your bone. The test helps your healthcare provider detect osteoporosis and predict your risk of bone fractures.
How the test is performed. You lie on a soft table, and the scanner passes over your lower spine and hip.
How to prepare for the test. If possible, wear clothing with no metal objects, i.e., zippers, snaps, buckles over hip area or lower back. Bring a list of medications.
How the test will feel. The BMD test is painless. You will need to remain still during the test, which will take about 10 minutes.
Watch CTV coverage of Bone Mineral Density Testing at KDH: