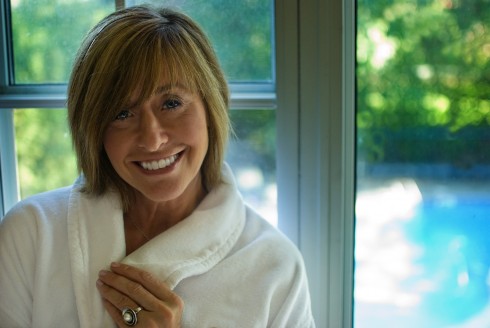 At KDH we take an innovative approach to mammography – we pledge to make every mammogram as comfortable and convenient as possible. We offer plush spa robes instead of hospital gowns, kind and caring technologists, new state of the art digital mammography technology, warm digital detectors and extended hours to fit your busy schedule. We've also made direct referral possible – that means women 50 to 74 can call us to book a mammogram and we contact your doctor for the requisition. We also offer next appointment reminders and look after transfer of records.
At KDH our mammogram machine is the most effective at detecting breast cancer. It is a direct radiography (DR) digital unit, the preferred unit for detecting breast cancer. Learn More
Watch CTV coverage of Mammography at KDH:
Listen to our Director of Patient Services talking about our mammography program with Alan Neal of CBC's All in a Day. Listen Now
What patients are saying about mammograms at KDH
"Just want to tell KDH that you have an AMAZING mammography technician (Karen). After putting off my mammogram for years, I finally went to KDH to specifically see Karen. I had seen the segment on the "spa-like" atmosphere at KDH on CJOH news. The news was correct. The experience was relaxed, calm, comfortable and actually…dare I say…lovely! I will be back next year and the years after to KDH for my annual mammogram. P.S. I am pleased to say that I had my breast ultrasound just yesterday, which followed up on my mammogram, and all's well…."
– Peggy
"I have neglected to have my mammogram for 10 years due to a bad experience. Today, at KDH, the technologist was great – she took the time to listen to my concerns and put me at ease. The mammogram didn't hurt like last time. The new machine is so much better than the old metal one I remember. I loved the coverage of the full-sized soft warm robe and the private waiting area. I'll be back again.
– L.S. Kemptville