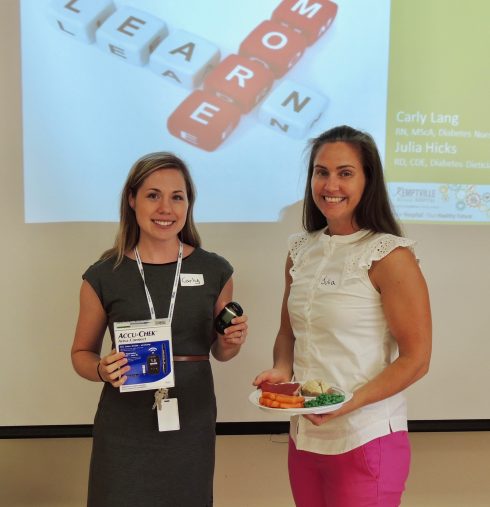 At Kemptville District Hospital we recognize that education and wellness programs are essential to fulfilling our mission of building healthier communities.
Our focus is on prevention and, for patients with chronic illnesses, helping to provide the skills necessary to self-manage the illness. And, as always, we are here to help if you have any questions.
Click on the programs below to learn more.
Diabetes Education and Support
Today, more than 9 million Canadians live with diabetes or pre-diabetes. By 2020, almost 10 % of Canadians will have this often preventable disease.
Help to Quit Smoking
Quitting smoking is the single-most important thing you can do for your health. We have partnered with the Canadian Cancer Society to offer referral to the Smokers' Helpline to help our patients quit smoking.
Parkinson's Exercise and Movement Group
If you have been diagnosed with Parkinson's, our Parkinson's Support Group can help. The group meets for a weekly exercise class that focuses on strengthening and balance exercises.