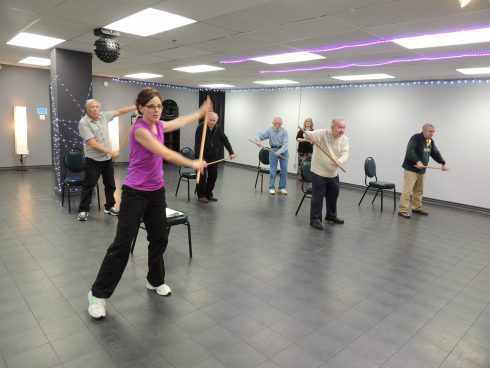 If you have been diagnosed with Parkinson's, our Parkinson's Exercise and Movement Group can help. The group meets for a weekly exercise class that focuses on strengthening and balance exercises.
Parkinson's is a neurogenerative disease affecting the body's movement. The most common symptoms are tremor, slowness and stiffness, impaired balance and rigidity of the muscles.
Our Parkinson's program is offered in partnership with Parkinson Society Ottawa. The Exercise and Movement Group meets every Wednesday at 1:00 pm at The Workshop Dance Studio in Kemptville.
To join, call 613.258.6133, extension 136 to make an appointment for an initial assessment. You do not need a doctor's referral.