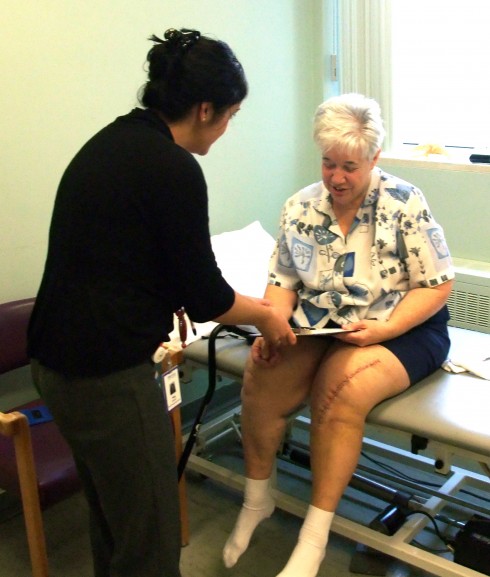 At Kemptville District Hospital we are committed to being a high-performing organization. Our recent award of Accreditation with Exemplary Standing, Accreditation Canada's highest ranking, is a validation of our high performance measured against best practices in the industry. We are humbled at being consistently ranked highly in Ontario for patient satisfaction in Emergency Room care, Day Surgery Operating Room, and Medical and Surgical inpatient care.
We measure our performance across about 70 indicators relating to both clinical and operational processes, giving us a clear picture of our strengths, and areas where there may be an opportunity for improvement.
We measure because you matter.
Below are several examples of performance indicators we use. Click on the links to learn more.
Patient Satisfaction
KDH surveys patients who present themselves to our Emergency Department as well as day surgery patients and patients who are admitted to the hospital. Patients answer questions about the care they received, rating such factors as their physical comfort, their confidence in the nurses and doctors, and satisfaction with discussion of medication side effects. The results of these surveys are reviewed by Quality Teams within the hospital looking for opportunities for improvement.
Patient Safety
Measuring our performance in terms of patient safety is very important, as we are committed to delivering high quality and safe care. We measure and regularly report seven patient safety indicators. Learn more.
Staff Satisfaction & Safety
We are currently ranked as one of the top hospitals in Ontario for employee satisfaction. We place a very high value on our staff, who demonstrate a deep commitment to patients and a high level of personal caring. We are committed to providing a work environment that makes our staff feel satisfied and safe.
We survey our staff annually asking questions including those regarding work/life balance and safety.
Operations
At the end of every fiscal year our Chief Executive Officer releases a report that reviews the activities of the year, comparing the services provided and the hospital's financial results. The report, contained within our Annual Report, also highlights the strategic milestones achieved. Read our current Annual Report here.
Best Practices
Another way we measure our performance is through the accreditation process, a third-party assessment of the quality of care and services we provide, measured against best practices.
In 2013, KDH achieved Accreditation Canada's highest ranking, "Accreditation with Exemplary Standing", after the organization measured our performance against some 1,369 criteria across 11 sets of standards. Learn more.