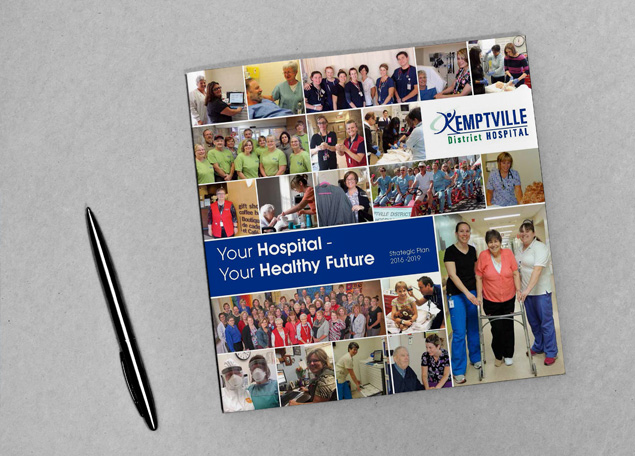 To achieve our vision of being your leader and partner for healthy communities, Kemptville District Hospital has a clear and focused strategic plan, which is centred on five goals:
Make care seamless for patients and families
Specialize to meet the needs of patients and families
Partner with patients and families for the best healthcare experience
Focus on our people
Make the best use of our resources
Our Strategic Plan was developed by taking into account what we learned from in-depth consultation sessions with members of the community, our partners, and staff, physicians and volunteers. Thank you to everyone who provided input.
View our Strategic Plan flip book.
Read the detailed Strategic Plan (PDF).
In March 2018 we released an Update to our Strategic Plan 2016-2019. This Update answers the question, "How are we doing so far?" For each of the five strategic directions in the Strategic Plan, the Update outlines the significant achievements made to date. We will release a final update at the end of the 2016-2019 Strategic Plan.
View our Strategic Plan Update March 2018 flip book.
Learn more about our Strategic Planning process, 'Your Hospital – Your Healthy Future'.
UPDATE: June 2022 – our new Strategic Plan is nearing completion and will be released this fall.