New partnership agreement serves as an avenue to promote excellence in the health leadership field
Kemptville District Hospital (KDH) has established a new strategic alliance with the Canadian College of Health Leaders (CCHL) to increase the leadership capabilities of health care managers in Canada.
Through this agreement, eligible members and KDH employees will work towards obtaining their Certified Health Executive (CHE) designation, the only certification program for all Canadian health leaders. This program offers individual leaders several benefits including support for lifelong learning in health services leadership, assistance with career advancement and peer recognition and also serves as an essential career designation.
Brenda Lammi, Vice President, Leadership and Professional Development at the CCHL, said, "The CCHL is thrilled to have entered into the Employer Agreement with Kemptville District Hospital.  This agreement represents a dedication and commitment by KDH to lifelong learning and development of its leaders, at all levels of the organization."
Frank Vassallo, CEO at KDH, said, "KDH is committed to lifelong learning as we realize the immense benefits it brings to one's working and personal lives. We view lifelong learning as a key factor in staff development. It unlocks the potential of our people, enabling them to succeed in all aspects of their lives, including yielding higher levels of self-motivation and self-confidence".
This collaboration will also allow for both organizations to better address the constantly evolving needs of health leaders and align themselves with the LEADS in a Caring Environment framework. This framework is a foundation for Canadian health leadership development and defines the knowledge, skills and attitudes a leader must have to positively contribute to the Canadian health care system.

About the Canadian College of Health Leaders
The Canadian College of Health Leaders (CCHL) is a national, member-driven, non-profit association. The College strives to provide the leadership development, tools, knowledge and networks that members need to become high impact leaders in Canadian healthcare. Through LEADS, the CHE designation, credentialing, training, conferences, mentoring and a nationwide careers network, we support health leaders in every sector and region, from every professional background and at any stage of their career. Located in Ottawa, the College collaborates with 20 chapters across the country and engages with its 4,000 members and 70 corporate members to promote lifelong learning and professional development while recognizing leadership excellence. For more information about the College, visit: www.cchl-ccls.ca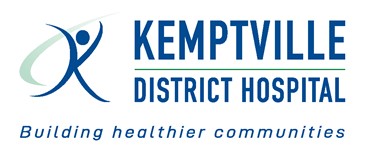 About Kemptville District Hospital
Located in the Municipality of North Grenville, 60 kilometres south of Ottawa, Kemptville District Hospital is Accredited with Exemplary Standing, the highest ranking bestowed by Accreditation Canada. Committed to building healthier communities, we are a model of hospital-led integrated health services within the provincial health system. Kemptville District Hospital consistently ranks among the top hospitals in Ontario for both patient and employee satisfaction. We pride ourselves on being a good partner within the system. Kemptville District Hospital provides acute care hospital services, advanced orthopaedic care, and primary care management services.
Media Enquiries
Jenny Read, Communications/Patient Relations Officer, Kemptville District Hospital | 613-258-6133 ext. 223 | jread@kdh.on.ca
Brenda Lammi, Vice President, Leadership and Professional Development, CCHL,
1-800-363-9056 ext. 215 | blammi@leadscanada.net