KDH Board of Directors is pleased to announce that it has welcomed two new members: Bryonie Baxter and Elizabeth MacPherson.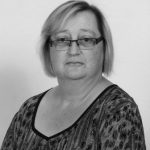 Bryonie Baxter brings more than a decade of leadership in the education and not for profit sectors to the skills-based KDH Board.  She is currently the Executive Director of The Elizabeth Fry Society of Ottawa, overseeing 30 staff and responsible to a volunteer Board of Directors with a mandate to assist criminalized women and youth.
Ms. Baxter's experience in the education sector includes serving as Vice Principal in the Peel District School Board, and Coordinator of the International Baccalaureate Program at Glenforest Secondary School in Mississauga, Ontario.
Recognition for her efforts includes a Province of Ontario Leading Women, Building Communities Award, acknowledging her 'exceptional community leadership to improve the lives of women and girls in Ontario'.
Ms. Baxter's governance experience includes serving on the Youth Justice Advisory Panel and at the Ministry of the Attorney General's Criminal Justice Advisory Table.
She holds a Bachelor of Arts and a Bachelor in Education from the University of Toronto, as well as Ontario Principal's Council Certification from Toronto's York University.
Ms. Baxter expressed her rationale for making a commitment to the KDH Board as follows: "I joined the Board as a way of connecting with and giving back to my community. I hope I can contribute in making Kemptville District Hospital the best it can be and all that our community needs and deserves."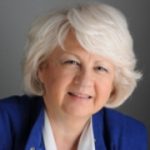 Elizabeth MacPherson brings a wealth of experience in industrial relations and law to the KDH Board. She is currently the sole proprietor of Athena Dispute Resolution Services, a small business offering mediation and arbitration assistance to unions and employers.
Ms. MacPherson's previous work experience includes seven years as Chairperson of the Canada Industrial Relations Board, where she heard and decided applications and complaints under the labour legislation regulating the federal private sector, and eight years as Director General of the Federal Mediation and Conciliation Service. Her responsibilities in the latter position included providing advice to the Minister and Deputy Minister of Labour on policy, legislative and operational issues, and personally mediating high profile, complex collective bargaining disputes.  She currently serves as a Vice-Chairperson of the New Brunswick Labour and Employment Board.
Ms. MacPherson  has a Bachelor of Arts degree, with a Major in Industrial Relations, from McGill University, and both a Bachelor and a Master of Laws degree from the University of Ottawa.
"KDH is an incredibly important institution in North Grenville and I am delighted to be able to contribute to the community by serving on its Board of Directors," said Ms. MacPherson.
Ms. Baxter and Ms. MacPherson were elected at KDH's June 22nd, 2017 Annual General Meeting (AGM). At the same time, the Board said farewell to Lis Angus and Ann Hysert.
Lis Angus began her service on the KDH Board as an ex-officio member from 2006 to 2008 in her capacity as President of the KDH Auxiliary. She was elected as a Director in 2008, subsequently serving as Chair of the Governance Committee in 2010/11, Vice Chair of the Board from 2011 to 2014, Chair of the Board from 2014 to 2016, and Past Chair in 2016/17.
During her three years on the Board, Ann Hysert's valuable contributions included serving as Chair of the Governance Committee in 2015/16, and Vice Chair of the Corporate Services Committee in 2016/17.
At the AGM, Board Chair Karen Cooper warmly welcomed the two newly elected Directors and expressed sincere thanks to the outgoing Directors.
"I am looking forward to working with Bryonie and Elizabeth as we move forward with our vision for KDH as a leader and partner for healthy communities," said Ms. Cooper.  "Their unique expertise and experience will be of great benefit to KDH."
"I would also like to thank Lis and Ann for the skill, energy, time and care they have brought to their roles as Directors," she added.
The AGM also saw the reelection of Directors Paul-Emile Cloutier and Robert Morais, who had both come to the end of their first three-year terms.
In addition, Dr. Suzanne Rutherford was welcomed as a new ex-officio member of the Board in her capacity as President of the Medical Staff.  Dr. Rutherford currently works in the KDH Emergency Room, as well as providing care to KDH inpatients and maintaining her family practice at the Rideau Crossing Family Health Centre.
Made up of dedicated volunteers, the KDH Board of Directors is responsible for overseeing the operations of the Hospital and guiding its future in the health system. The Board of Directors is comprised of 12 elected members and six ex-officio members. For a full list of Board members visit the KDH website, www.kdh.on.ca.
About Kemptville District Hospital
Kemptville District Hospital is Accredited with Exemplary Standing, the highest ranking bestowed by Accreditation Canada. Committed to building healthier communities, we are a model of hospital-led integrated health services within the provincial health system. Kemptville District Hospital consistently ranks among the top hospitals in Ontario for both patient and employee satisfaction. We pride ourselves on being a good partner within the system. Kemptville District Hospital provides primary care management services, acute care hospital services, and advanced orthopedic care.
For further information contact:
Jenny Read, Communications Officer
T: 613-258-6133 extension 223
Email: jread@kdh.on.ca